If you would like to be interviewed for this series please email me at harrisannette99@gmail.com
Hello folks! This is another fabulous interview with Neel Pinickering. He has been very patient with my questiong during this process. I want everyone to know this series is meant to empower my fellow bloggers. Neel has volunteered and is my first male blogger. For this I am thankful and delighted to present to you a very kind man Neel Panickering:
How long have you been blogging?
First of all  Annette,  I wish to express my gratitude to you for having having chosen me as your Blogger for Special Attention.
I have always been a passionate  writer and have been writing poems, essays, articles etc. My work as a regular full time journalist has seen me writing articles, interviewing personalities but then all that was a decade ago and then all those writings were for a specific purpose and that too came with a limited shelf life.
It has only been recently, say in the last couple of years that i have taken to blogging in a big way and I must say I have been deeply satisfied with the outcome, at least on a personal level.
Why did you start a blog?
I took to blogging after a series of personal tragedies that brought me face to face with my own mortality. I look to blog as a means to purify my soul; to expunge it of all evil; and as a vehicle to understand better and thereby become empathetic towards the workings of my inner mind and soul; and through that the world and its inhabitants at large.
In that way, you can say for me blogging is a catharsis.Do you have a favorite post you have written? If so, please provide link to that post.
It would be very difficult for me to single out one single post as my personal favourite as each one of them is not just dear but also very much a part of my learning experience and integral to my growth trajectory as a writer.
However, if i were to pick one then it would be this
Through this this post I wanted to convey the sheer helplessness and the myriad dilemmas besides the intense sexual craving of a regular woman trapped in a luckless marriage who is forced to seek love and thereby her identity outside of the fortified walls of her non-existent marriage.
I see you write using prompts from challenges. Which post is your favorite out of all your challenge posts? 
A blog in response to an online challenge is dear to me. 
Yeah, of late i have been using a lot of writing prompts from various challenges especially Haiku Prompt Challenge | ronovanwrites and 100 Themes Challenge Writing Prompts | Scribbling on the … etc.  Usually I am a self starter and that is how I wrote the first draft of my debut fiction novel Love, Lust and Longing which hopefully should be released by the end of this year.
But then I am a sucker for challenges and can't resist the itch when i see a writing prompt challenge staring out from the computer screens.  The adrenaline run I get then is something i just can't put into words.  Another reason and this is more pragmatic is that a challenge prompt works out ideally for me as it enforces a sense of direction and discipline to my constricted time lines, something again that I find truly realistic and highly liberating.
What inspires you to blog?
The idea that there are others like me who may also have a thought or thing or emotion or even ideology to share and discuss; and thereby connect with another however constricted and separated we may be by conflicting time zones and geography and its attendant fall outs such as language, race, culture, religion, social and cultural mores etc is what excites me to hit the computer keys and blog to my heart's content.Do you have goals for your posts on your blog for the future? Or, you are justing taking it one day at a time using prompt challenges?
AS of now i am just taking iot a day at a time but yes, as someone who is intensely passionate about his craft I would like to experiment with different genres of writing. I would at some point love to devote my energies to publishing a couple if not more of books each devoted  exclusively to short stories, poems and flash fiction besides the novelo that is almost done and slated for release, hopefully by end of 2016.
What types of blogs you follow?
I must admit here that i started out with following a lot of blogs across different categories but of late I have found great inspiration in a few such as
Do you have any hobbies you are going to post about?

As i am a verbal trainer and meet a lot of exciting young students i would like to write about their lives both in and outside of the classrooms. I mean i am curious about the way the guys and gals in their early and mid twenties increasingly connected world; to know more in depth and up, close and personal about loves and losses, highs and lows and about their dreams and aspirations, not just for themselves but also for the   world which they inhabit.  Maybe, I would love to do a series of  say maybe 25 or so posts that would cover these aspects and then a few more.

What social media do you use most frequently?

Here, I must admit that I earlier not so long ago I had developed a love hate relationship with social media as i thought it to be a huge dampener on my time; but of late I have realised its true potential and am learning on a day to day to basis ways and means to harness its latent potential and thereby help connect with a lot more diverse range of people across multiple platforms.

Have you always written?

Yes, as said earlier too, I have always had a thing for the written and am still very much in love with the printed word. The joy i derive from seeing my byline and my writings in published form is absolutely out of this world and inexplicable for me to explain in just words, however ironical that seem coming from a student of the English alphabet.
          Do you have a favorite author or book?
         

My all time favourite has definitely got to be To KIll A Mocking Bird By                          Harper Lee.
I have other books too which I like a lot and are highly inspirational. Here they are across genres:
1.THE 7 HABITS OF HIGHLY EFFECTIVE PEOPLE BY STEPHEN COVEY
2. OUTLIERS BY MALCOLM GLADWELL
3. STRAIGHT FROM THE GUT BY JACK WELCH
4. FREAKONOMICS BY STEVEN LEVIT & STEPHEN DUBNER
5. THE GOD OF SMALL THINGS BY ARUNDHATI ROY
6. THE LORD OF THE RINGS BY JRR TOLKEIN
7. TO KILL A MOCKING BIRD BY HARPER LEE
8. THE TRIAL BY FRANZ KAFKA
9 . CRIME ANS PUNISHMENT BY FYDOR DOSTOYEVSKY
10. ONE HUNDRED YEARS OF SOLITUDE BY GABRIEL GARCIA MARQUEZ
11. THE TIN DRUM BY GUNTER GRASS
12. LOLITA BY VLADIMIR NABOKOV
13. THE CATCHER IN THE RYE BY J D SALINGER
14. BELOVEF BY TONI MORRISON
15. NAUSEA BY JEAN PAUL SARTRE
16. THINGS FALL APART BY CHINUA ACHEBE
17. LIFE: A USERS' MANUAL BY GEORGES PEREC
18. ULYSSES BY JAMES JOYCE
19. THE WAR OF THE WORLDS BY HG WELLS
20. IN SEARCH OF LOST TIME BY MARCEL PROUST
               
In what region are you located? Generally is OK. People like to know these things to relate to their posts better and things.
I live in Delhi, the capital of India. It is very beautiful blend of modernity as well as ancient customs and traditions and boasts of innumerable historical landmarks jostling side by side with jaw dropping edifices that showcase the very best of modern architecture.
Favorite quotes or quote? .
I learnt a lot about compassion and forgiveness reading through Harper Lee's To Kill A Mocking Bird
Here are a few of my personal favourites:
"First of all," he said, "if you can learn a simple trick, Scout, you'll get along a lot better with all kinds of folks. You never really understand a person until you consider things from his point of view […] until you climb into his skin and walk around in it." (3.85-87)
"This time we aren't fighting the Yankees, we're fighting our friends. But remember this, no matter how bitter things get, they're still our friends and this is still our home." (9.27)
Movie, actress, or actor you like? If none put N/A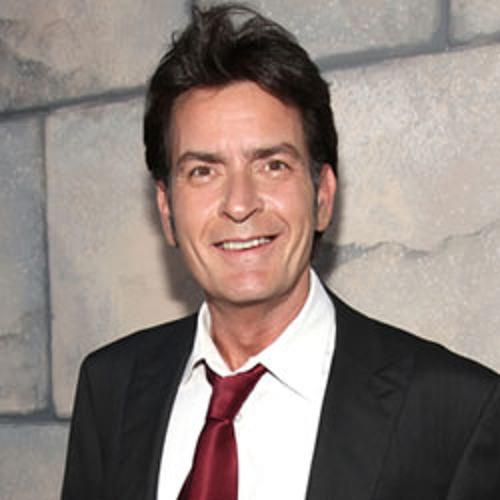 Charlie Sheen. I am a huge fan of CHarlie Sheen and till date I get relax by watching reruns of past episodes of Two And A Half Men.
The man is just perfect, or nearly so. I like his particular wry sense of infectious humour and witty repartees.
Song, band, or type of genre in music do you like? 
I am an out and out blues guy. I just love to unwind by listeneing to some terrific blu numbers. Here are a few of my absolute favourites;
This is the one song that made me 'get' the blues. I just understood it completely after hearing this.
It lists some absolutely   stirring songs I've ever heard.
Howlin' Wolf by Smokestack Lightening-The Wolf, Man. A definitive riff.
Freddie King Going down-To me he is the missing link between Blues and hard electric blues rock based players like Eric Clapton and Peter Green.
That wraps it up. Thank you Neel it has been a pleasure getting to know you. Go check Neel out Neel's blog here and show him some blog love.